Welcome to My Home Page!

Hello, my name is Rachelle. This site that I'm (my dad) making is about my hat collection. I'm trying to beat the world record for the biggest hat collection. The record right now is 25,000 to the Tustumena Lodge in Alaska. I only need 21,500 more! Hatshack is my biggest contributor so far with almost 1000 hats! I know it wont happen today, but I will hopefully get there before I turn 18 (9 years). If you or your company want to contribute a hat with your company, team or station logo on it, or any hat, I will very much appreciate it! When my goal is met I will be donating the hats to "Caps for Kids" and "Make a Wish Foundation" CHECK OUT MY NEWSPAPER ARTICLE LINK on the bottom of this page and on my favorite links page!
SOME OF THE CONTRIBUTORS; Hatworld, New Era, BIGHEADCAPS, Dodge City Harley, Bob Myers, East Coast Screenprinting & Embroidery, Leo Arsenault-R.I., Anheiser, NEMF, Rotorooter, Coleman, Daylight, Sherman Williams, H-D of Montgomery, Binga, Pepsi, Ford Racing, Newport Toyota, V.W., R&L, Newport BMW, Uncle Bill, Stanley, Levi, Plumm, Coors, Mercedes, Paul Bailey's, Google, Newport Ford, Era Cap.com, Stanley Steamer, Newport Chrysler, Heavy Metal NYC, E Channel, Spawn, New Penn, Dave Horowitz, Cox, Briggs & Stratton, Hot Press, Lynn Ladder, Ferrell Gas, Tennessee Titans, Cardi's, Honeywell, Monster Cable, Ocean State Harley, Schecter, Chicago Cubs, Guinness, Yamaha Corp., Rocky Mountain, Electric Boat, Igloo, Custom Chrome, Dean Markley, Korg USA, Target, Jim Dunlop, Sullivan Group, Fender, Cap Pac, Cinder Block, Carvin Guitars, Wild Media Systems, N.Y.Giants, Fox Sports, Oakland Raiders, Yoohoo, Vanguard, BGL, Petco, Dotalk, Fed Ex, Alamo, Fleet Bank, Gifts to Promote, Phil. Eagles, Hats.com, B101, Firestore Online, I.M.C., Ronnie's Cycles, Atlanta Falcons, Dr. Pepper, Janlynn, L.A.Times, Houston Rockets, Express Line, IBEW 153, Big Dog, Capitol Express, Queensryche, IBEW 241, New Era, ABX, G.S.Metalworks, Enfora, Day Pub., Applied Research, Caps & Visors, IBEW 1, Harpoon, Turbo Logistics, Horizons, George Jackson, Monticristi Custom Hats, Vermont Teddy Bear, Image Wear, Chicago Bears, IBEW 60, Andrews Products, Buffalo Bills, Hatman, Dareen, Moritz Embroidery, Metro Stars, Laidlaw's H-D, IBEW International, Old Dominion, KTVA/KTBY, Transport America, Red Hat, Anniston Star, Executive Greetings, The Day, FNX, B.N.S.F., Valvoline, H-D of Vallejo, Schneider, Samuel Adams, CustomInk.com, Dorfman Pacific, KLOS/KABC, Mobile Register, ABC Alabama, KRZR, Pacific Sportswear & Emblem, K.C.Chiefs, Unigroup Inc, S.D.Chargers, B. Sullivan, Indianapolis Colts, Pride Mortgage, Chicago Blackhawks, DIO, Live Free Inc., Mental Headgear, Elope Inc, Griff Kull, M.F.Ryan, Jamestown Press, Slocum & Sons, Inline Warehouse, Kelley & Abide, Knights of Pythias, Thousand Mile.com, Fox5 Atlanta, Mills Trading Co., Davol, Mr. Speck, All of Jamestown, Dirtbag.com, Friends of the Hunley, Lands End, Mauicaps.com, Stitch Logo, Hot Topic, Ford Collection, Geezer.com, West Bend H-D, UPS, Quicksilver, Progressive, Uvex Sports, Two Printers, Tiffany at Zephyr-Graf-X, Capco Sportswear, Shenandoah H-D, Coloradian, Bluefishriver.com., MAAX, Good Old Boat, Saltwater Anglers, WXIA-Atlanta, Drum Workshop Inc., MyDandelion.com., Horsehats.com., H-D of Bellingham, Chaser Merchandising, Alice Dery, Bay Hat Co., HatShack.com., Pantropic, American Woodworking, Jean Stratton, GOE H-D, WGCL, Cerini H-D, Roseanne Tighe, KROQ, Logo Dogz, Jen & David, Melchiori Family, Masterhatters of Texas, EST Custom Hats, Intersport Fashions West, Phantom Fireworks, Falcon Headwear, Cool Hats for U, Valley H-D, Hanna Rae Designs, Hat Co., Travel Country Outdoors, Infinity Headwear, J.K.P. Sports, Akadema Pro, Hormel, Cheap Caps.com, Baseball Warehouse, IBEW 291, Factory Direct, Recovery Emporium, Dunbrooke, Gracie Jui-Jitsu Academy, Melissa Carty, Big Wheel Novelties, Carol Steinert, N.E. Fleece, Page & Tuttle, Custom Embroidery, Gizmo Promo.com, Southern Needleworks Inc., Emblem 1, East Coast Screenprinting & Embroidery, Thomas Smith, Sew Busy, Outdoor Cap Co., U.N.I. Specialties, SSM Inc, Sew Shore, Chris Cross Creation, Stitch America, Paw Distributors,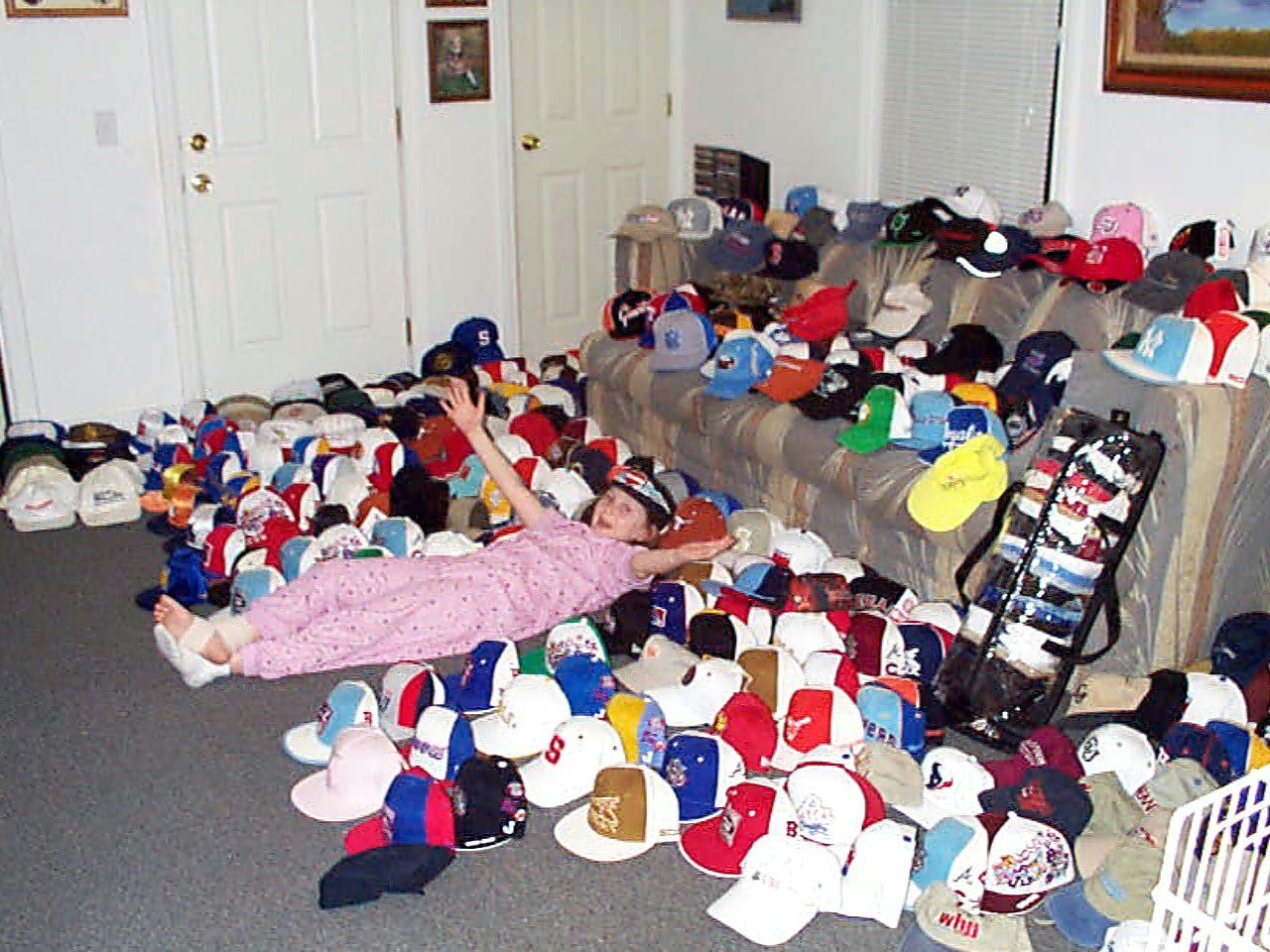 Iv'e got hats from Bands, Trucking Companies, Unions, Businesses, NFL Teams, MLB Teams, Clothing Companies, Harley Shops, Friends and Family and ALOT from Hat Makers and Embroidery companies.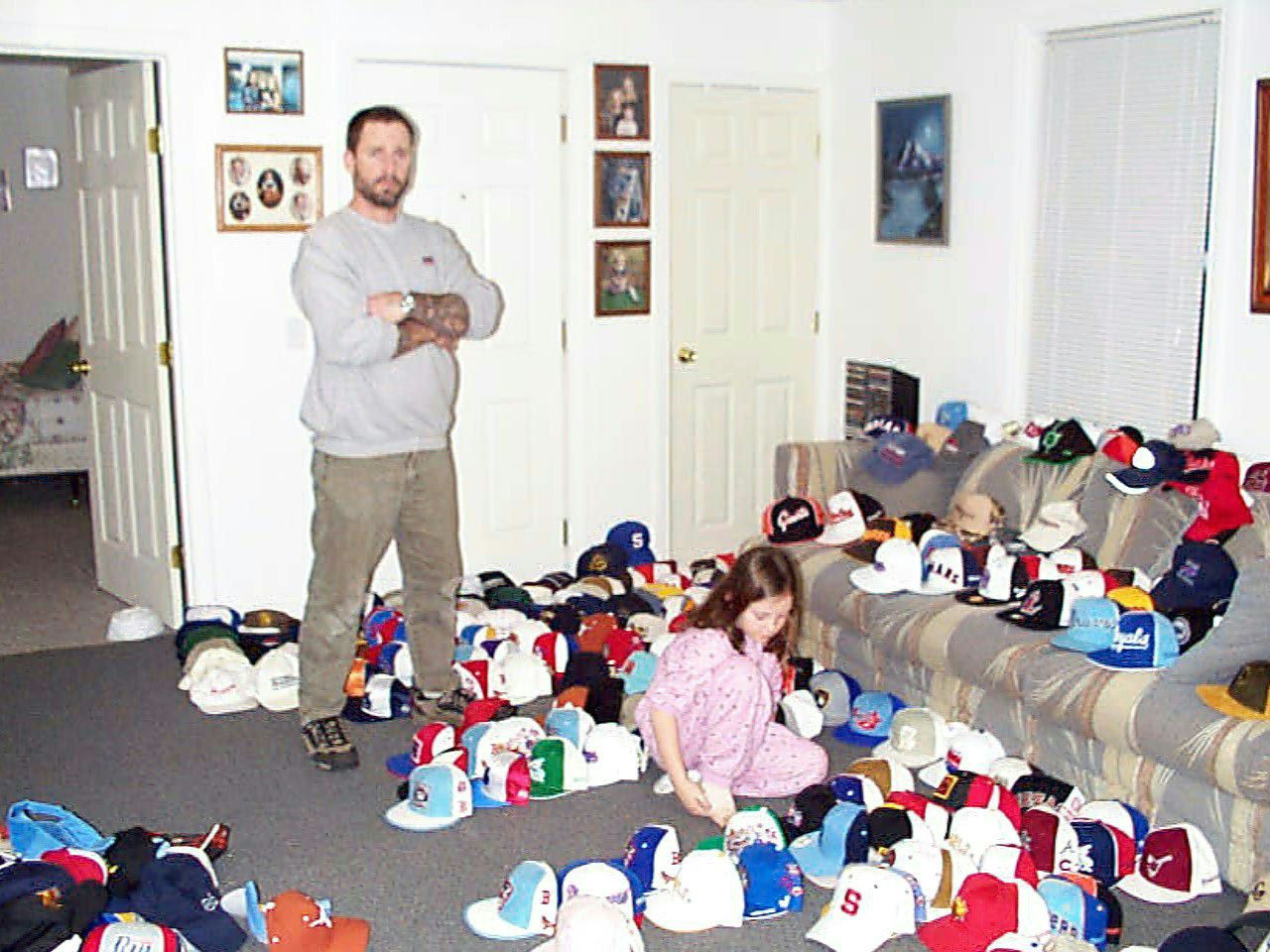 And this will be my dad ASKING me to pick up the hats.


VERY Special Thanks to Arline Fleming at the Providence Journal! Click This!